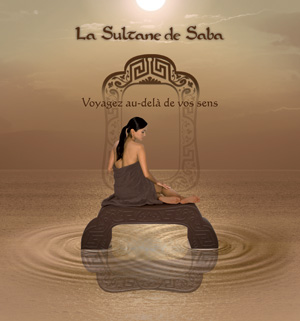 Travel beyond your senses…
La Sultane de Saba (Queen of Sheba) products from France are now available in Australia for the first time. Luxury Oriental spa products, based on the traditional beauty rituals of the Orient, passed on from mothers to daughters over the generations. La Sultane de Saba products contain 100% plant based natural fragrances, blended with either shea butter, almond oil or body lotions- perfect for your journey into relaxation, rejuvenation and restoration. La Sultane de Saba products have been available in Australia for the first time, exclusive to Skin Temple, allowing you to continue your hammam journey at home or wherever you may travel to.
The latest products from LSDS include both official perfume ranges, available in eau de parfume, shower gel, hand cream or body lotion. Choose from the warm oriental blend of amber/musk/sandalwood or the fresh oriental blend of green tea/mint/ginger.
The latest 'voyage' to be added to the range includes the Voyage to Malaysia..a delicate blend of champaka and lotus!
Gift sets, and room candles are still available in a variety of fragrances..please check with reception if you are after a particular fragrance.
LSDS shea butter massage candles are now only available in the Balinese fragrance.
Fragrances to choose from to compliment your personal journey:
Malaysian Journey
Featuring champaka (a fragrant tropical tree related to magnolia) and lotus oils
---
Oriental Journey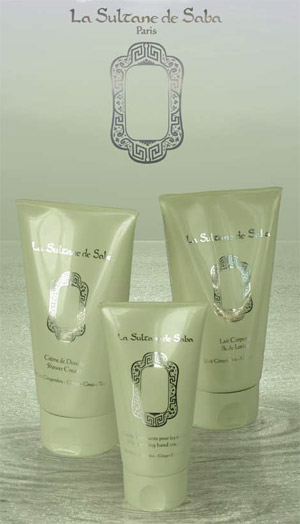 Three thousand years ago, in the rich lands of Sheba, lived a Queen whose taste for salves and perfumes made her a fabled goddess of beauty. As she travelled the worlds of Mesopotamia and Egypt, she dispensed the perfumes, incense, gold and precious stones of her distant land. The lavish opulence of her gifts made her a great benefactress. With the same generosity she passed on ancestral methods of beauty care that can be read about in her manuscripts. It is from these secrets, left as a legacy to later civilizations, that La Sultane de Saba (Queen of Sheba) products were born. A precious legacy from the legendary past.
The oriental range of products from La Sultane de Saba contains shea butters, almond oils, body lotions, perfumes and shower gels all delicately fragranced with natural plant extracts. The fragrances available in the oriental range include Amber/Vanilla, Rose, Sandalwood, or Orange Blossom.
Arriving late 2012, we will have a new shipment of products containing both the signature perfume (Amber/musk/sandalwood) collection AND the latest Green Tea/Mint/Ginger perfume range, as shown above. We are also expecting a delivery of boxed Amber/Vanilla handcream products, some new travel sets and more of the ever popular shea butter massage candles! If you would like to receive a complimentary copy of our Christmas Gift Catalogue, please register your mailing details with reception on 03 9867 2992.
---
Spice Route Journey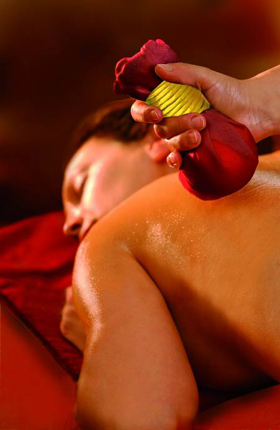 Spices have always been a subject of envy and fascination and were more precious than gold in the past. La Sultane de Saba invites you to discover these wonderful fragrances, through its Voyage to the Spice Route range. Inspired by authentic beauty rituals, it will transport you to India, the land of scents and colors… Fragrances available in the Spice Route range include Ayurvedic (a sensual mix of Vanilla, Amber and patchouli), and Jasmine/Lotus ('summer in a bottle').
---
Japanese Journey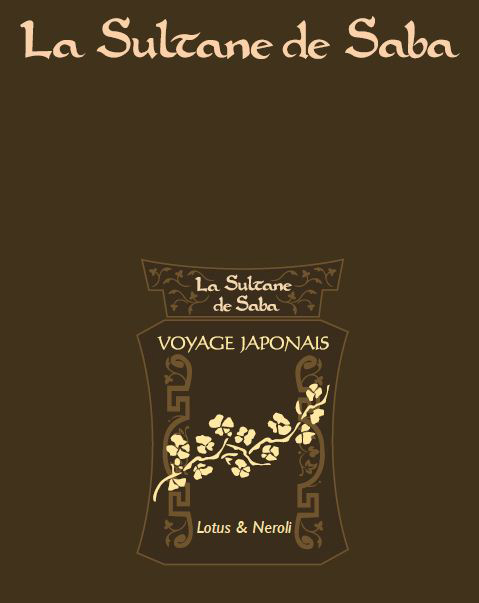 In 19th century Kyoto there lived a young geisha they called Secret Flower. She was known for her exceptionally soft, velvety skin. And the secret of that softness was that she added a few drops of neroli to each beauty potion she used. This fragrance, with its soothing properties, was also made famous in the West by an Italian princess who loved it so much that she perfumed all her gloves with it. But like all rare and precious things, neroli – extracted from the petals of bitter orange blossom – had already travelled far eastward to the Land of the Rising Sun. Secret Flower wrote down her orange blossom ritual in a jealously guarded notebook she kept in the geisha temple, where it has been preserved to this day. It is from these rituals, imbued with ancestral traditions, that our Japanese Voyage range was born… a perfect blend of Neroli and Lotus…a tribute to feminity.
---
Balinese Journey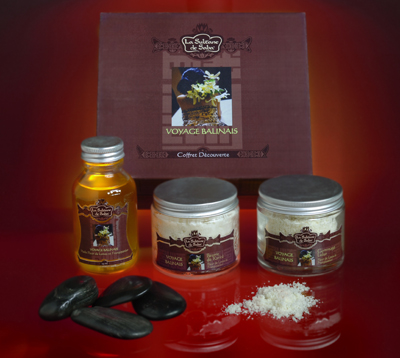 Bali is known as "the island of the Gods", as a tribute to its sumptuous majesty and its incredible diversity of colors, deities and landscapes. As if all the divinity of the world was present in this magic place, this island in the heart of the Southern seas, where the most colorful ceremonies and rituals take place, always different, time after time. The most exotic variety of flowers blossom there, perfuming and beautifying the entrance to rice fields, or at the bottom of mountains and volcanoes. Since the dawn of time, the Balinese have believed they have power over human souls. And so they do, with the intoxicating blend of lotus, the most beautiful flower in the world and especially abundant on the island, combined with frangipani, full of tradition and legends & extracted from a magnificent and immortal tropical tree, a true symbol of femininity and seduction.
---
Tahitian Journey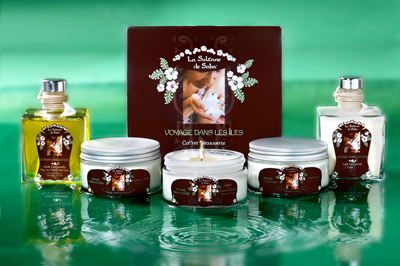 Tahiti…. Bora Bora, Moorea… those enchanted French Polynesian isles far out in the South Pacific have a unique, refined culture as well as atolls, skies of endless blue, coral sands and timeless volcanoes. Polynesian women, inspired by the abundance and generosity of their natural surroundings, have a style of beauty and adornment that holds a touch of paradise.
Many island plants have natural juices that beautify the skin and hair. Among them are the silky flower of the tiare (also known as Tahitian Gardenia) plant, which blossoms all year round, and aloe vera, a miraculous plant with a thousand and one virtues.
La Sultane de Saba has created a new product range that adopts all the charm and luxuriance of polynesian beauty rituals. Each product has been carefully developed according to the island's tradition, based on those two emblems of Tahiti- tiare (Tahitian Gardenia) flower and aloe vera.